Khmer Voice Radio...


Khmer Voice Radio - 104.6FM Planet FM
Tuesday from 2:10pm to 3:10pm
Thursday from 12 midday to 1:30pm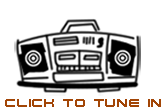 Click here to listen our Radio Archive on => Tuesday and Thursday's Samleng Khmer Radio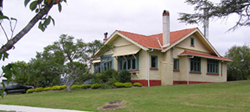 Founder/Producer/Presenter: Mr. Chakara Lim, QSM
Producer/Presenter : Rotha Touch
Presenter: Mr Sam Vanna
Presenter: Mrs. Marann Keo
Health Contributor: Dr. Lychhun Kouth
Khmer Voice Contributor: Mr. Meng Ly - QSM
Khmer Voice Contributor: Mr. Kiry Parseth
Khmer Voice Contributor: Mr. Lawrence Chhun Lao
Khmer Voice Contributor: Mrs. Hok La Ann
Khmer Voice Contributor from Cambodia: Mr. Om Chetchannara
The Cambodian radio show "Khmer Voice/Samleng Khmer" was first broadcast on the air on the 25th October 1997. The radio show has been servicing the Cambodian community by providing news, information, and discussions around relevant Cambodian topics. Samleng Khmer is an independent radio show, without biased affiliations; therefore we are able to broadcast a broad range of topics and issues objectively.